ENT Surgeons and Using the Vie Scope®
The Vie Scope® has been used by ENT surgeons to evaluate the throat, perform biopsies, and to secure difficult airways in emergency situations. The Vie Scope® is a disposable, single-use device for ENT direct laryngoscopy that can be used anywhere.
Learn more about the benefits of using the Vie Scope® from Adroit Surgical,  and request a virtual demo of our scope to see how it can better assist ENT surgeons in the hospital setting.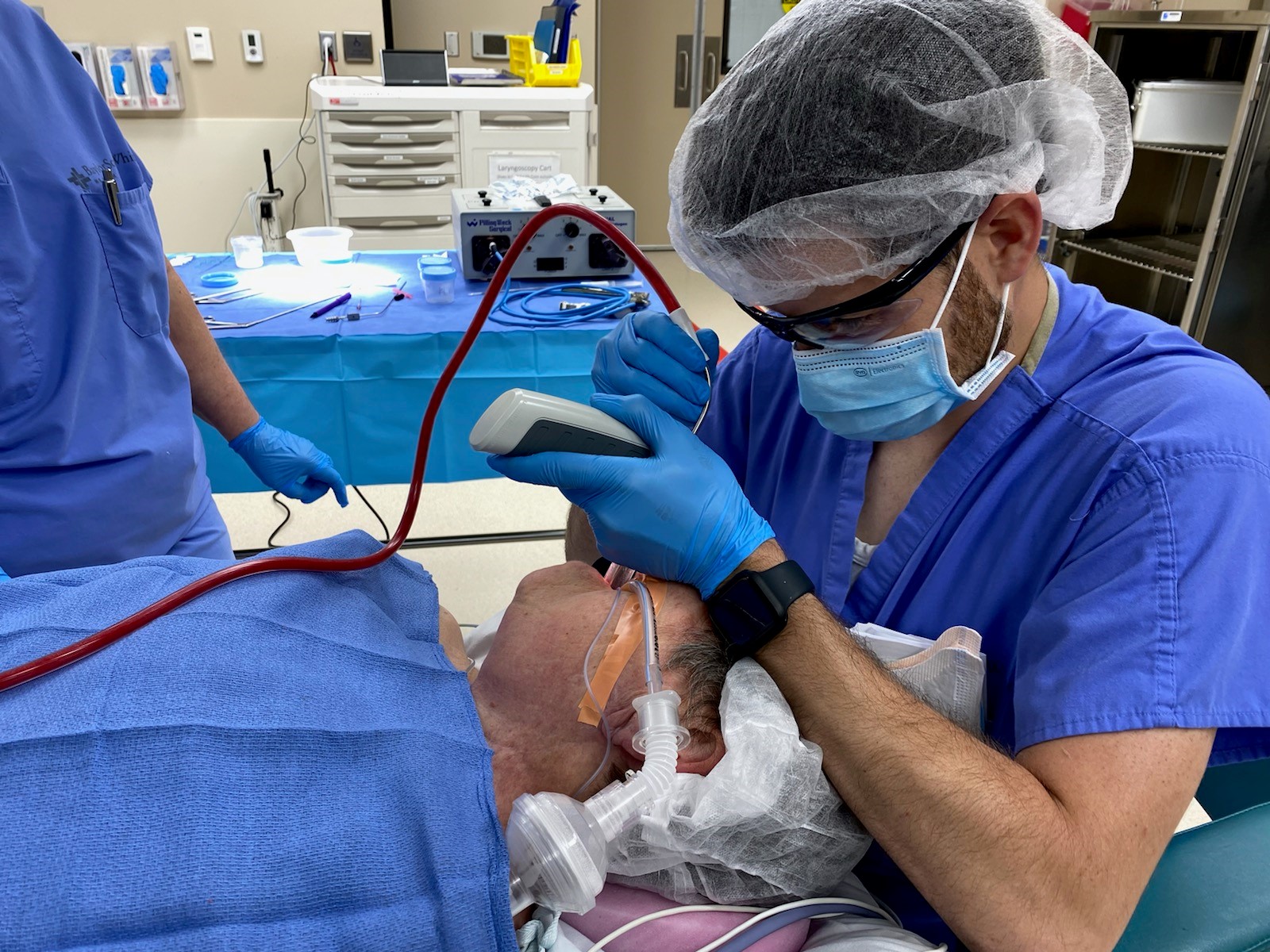 The Vie Scope® helps ENT surgeons in the OR and everywhere else! The Vie Scope®
Offers excellent patented illumination to inspect the oropharynx, larynx, and hypopharynx

No set up time as device comes ready to use in the package, saving surgeons valuable time in the OR. 

Built in tooth-guard

100% reliable

Single-use device posing no risk for Healthcare Associated Infections (HAI)

Decreases inventory management costs
Disposable, Single-Use Device


Patented LED Light Illumination of the Throat

ENT surgeons understand how vital it is to have a scope that allows inspection of the larynx, pharynx, and to perform biopsies in the OR. Currently, ENT surgeons utilize the anterior commissure scope (ACS) and other similar scopes. The Vie Scope® an alternative.
Reusable metal laryngoscopes used by ENT surgeons have fragile Hopkin's rod light carriers that can break, or become obstructed by blood or other secretions, blinding the user. These devices are expensive, bulky, poorly transportable, and require assembly/disassembly plus sterilization! The single use Vie Scope® uses patented LED light illumination technology to avoid blackout making it more effective than standard laryngoscopes.
The Vie Scope® and Traditional ACS
The patented Vie Scope® is a single-use scope that is ready-to-go with no setup time. The Vie Scope® has a built-in rubber tooth guard to avoid dental injury.
Benefits of the Vie Scope® include:
Same functionality as ACS

Better illumination

No cross-contamination

Can be used in any situation or location

Reliable with no set-up time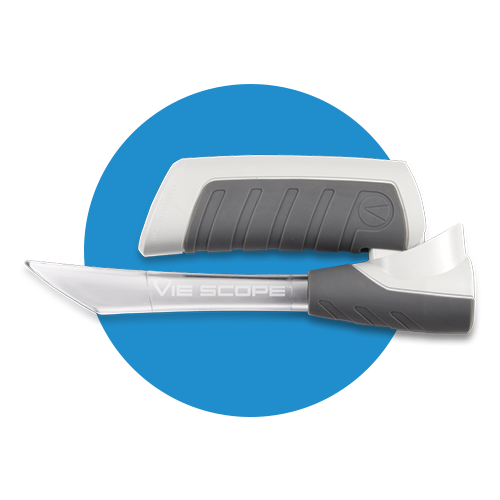 Vie Scope® and ENT
ENT surgeons have used the Vie Scope® for routine direct laryngoscopy and biopsies in the OR, ICU, and ER. The Vie Scope® assists ENT surgeons with no set-up time and is 100% reliable. The Vie Scope® can allow everyone from ENT surgeons to EMS and emergency response professionals to have a patented scope that's portable, lightweight, and easy to use.
Start with our Vie Scope® training kit — good for up to 500 uses on a manikin — or request a free virtual demo from our team at Adroit Surgical.